Half parka- H&M
Hoody- Gildan
Long purple top (under hoody)- H&M
Jeans- Internatcionale
Boots- Shoe Zone
Outfit post for you, long time no see... you see.... me...ah whatever.
I'm not in a girly mood at the moment, I want to wear sturdy boots, parkas, and grungy unisex knits and shirts. When I feel like this I have two style icons;
Marketa Irglova (of The Swell Season)
She's just so naturally beautiful and I love her style, she wears a lot of roll-up shirts with oversized knit waistcoats and slim chinos with leather Docs. It's very thrown on and casual; dressing practically that just turned out awesome.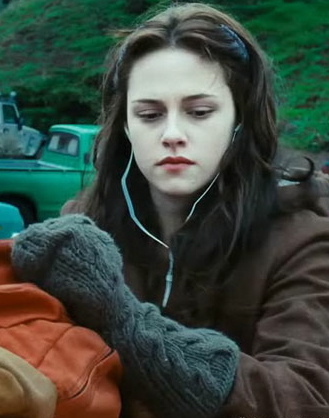 Bella (do I need to say what she's in!?)
I would like to marry KS's stylist in the first two films, there is an array of lustable outfits in both. Dirty, earthy colours, layering of simple plains, plenty of skinnies and oversized shirts. My favourites have been in New moon; right at the end she's wearing an amazing dark green shirt, and earlier on she has this oversized brushed cotton plaid jacket with a sheepskin lining (cue months of searching for something similar). Simply put she's my imaginary grunge icon, there isn't an outfit in those movies I don't want.
I find that some days, I want to wear high heels, a dress and make-up, and others I just want to forget all slap, let my hair roam free and dress like Bella. Is that just me? Or do you find your own personal style to be so changeable? Having said that though, I feel most drawn to this style over a more girly one.
Whilst I'm here, have this...